Prepare Your Toyota Vehicle for Summer Travel in Moon Township, PA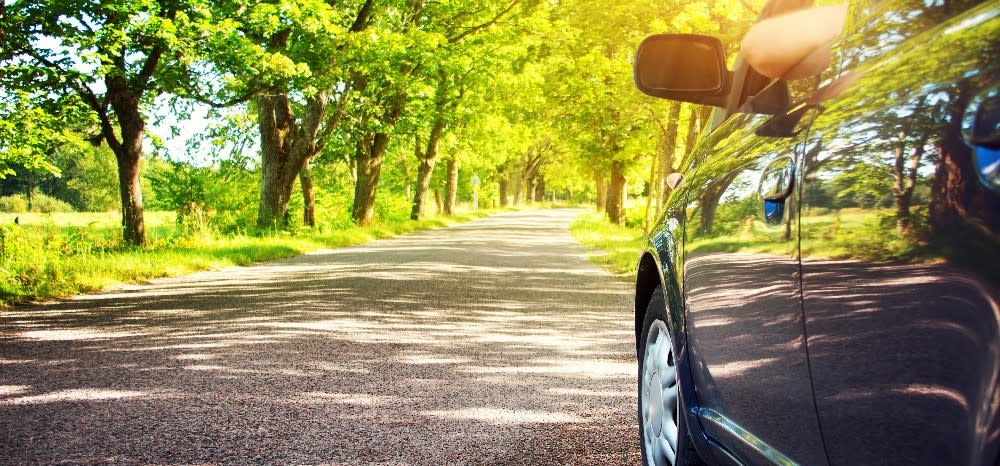 If you recently opened your window to discover fresh air and sunny weather, we can't blame you if your mind automatically jumps to extended road trips with friends. To keep your summertime activities running smoothly, we at Brewer Airport Toyota have a few seasonal tips to keep in mind when it comes to your precious set of wheels.
Sanitize
One of the fastest ways to put a damper on any adventure is to set out in a cabin that is covered in crumbs and other unknown debris. So, our first recommendation is to go through the interior and sweep up anything you find that doesn't belong. If your center console or glovebox is messy, now would be a good time to remove the items you no longer need. Additionally, with all the dangerous germs that are invisible to the naked eye, it also makes sense to sanitize all areas you can reach. That being said, your main focus should be the locations that receive the most attention, including the steering wheel, door handles, seat belts, and the touchscreen interface.
Climate Control
On the hottest days of summer, your lifeline is the A/C unit. Without its steady stream of cool air, your trips would rapidly come to an end. That's why our team of experts in the Service Department would like to remind you to have your climate control system looked at by a pair of knowledgeable eyes. If any issues are discovered, they'll be able to address the problem before you're forced to drive to work in conditions similar to a sauna. One component you'll certainly want to pay attention to is the cabin air filter, as this piece of equipment will clean the air that enters your interior by removing unwanted particulates like smog, allergens, germs, and spores.
Other Tasks to Consider
Apart from sanitizing the interior and tending to the climate system, there are plenty of other tasks to consider. As always, your car might be in need of new oil, as this liquid generally only lasts six months before needing to be replenished. Moreover, if you notice signs of uneven wear on your tires, it may indicate that you're due for a tire rotation. And, since the summer months usually mean more rain, be sure that you're prepared by swapping out your wipers with a new set—especially if you see indicators of aging like cracks or rips. Last but not least, get your battery tested so your day is not ruined by a car that fails to start.
Now that you know how to prepare your Toyota vehicle for summer travel in Moon Township, PA, visit the Service Department at Brewer Airport Toyota to get the help you need from our team. See you soon!

Service Hours
(412) 265-4756
| | |
| --- | --- |
| Monday | 7:00 am - 7:00 pm |
| Tuesday | 7:00 am - 7:00 pm |
| Wednesday | 7:00 am - 7:00 pm |
| Thursday | 7:00 am - 7:00 pm |
| Friday | 7:00 am - 5:00 pm |
| Saturday | 7:30 am - 4:00 pm |
| Sunday | Closed |
Testimonials
GOOGLE
6-18-2020
GOOGLE
6-11-2020
YELP
6-10-2020
GOOGLE
6-7-2020
GOOGLE
6-5-2020
GOOGLE
6-1-2020
GOOGLE
5-31-2020
GOOGLE
5-30-2020
GOOGLE
5-28-2020
GOOGLE
5-27-2020
GOOGLE
5-27-2020
GOOGLE
5-25-2020
GOOGLE
5-24-2020
YELP
5-21-2020
GOOGLE
5-20-2020
Protective Shooting Concepts
GOOGLE
5-18-2020
GOOGLE
5-11-2020
YELP
5-6-2020
YAHOO
5-6-2020
GOOGLE
5-6-2020
GOOGLE
5-5-2020
GOOGLE
4-21-2020
GOOGLE
3-23-2020
CARGURUS
3-21-2020
GOOGLE
3-20-2020
GOOGLE
3-19-2020
GOOGLE
3-17-2020
CARGURUS
3-16-2020
GOOGLE
3-16-2020
GOOGLE
3-15-2020
Read More